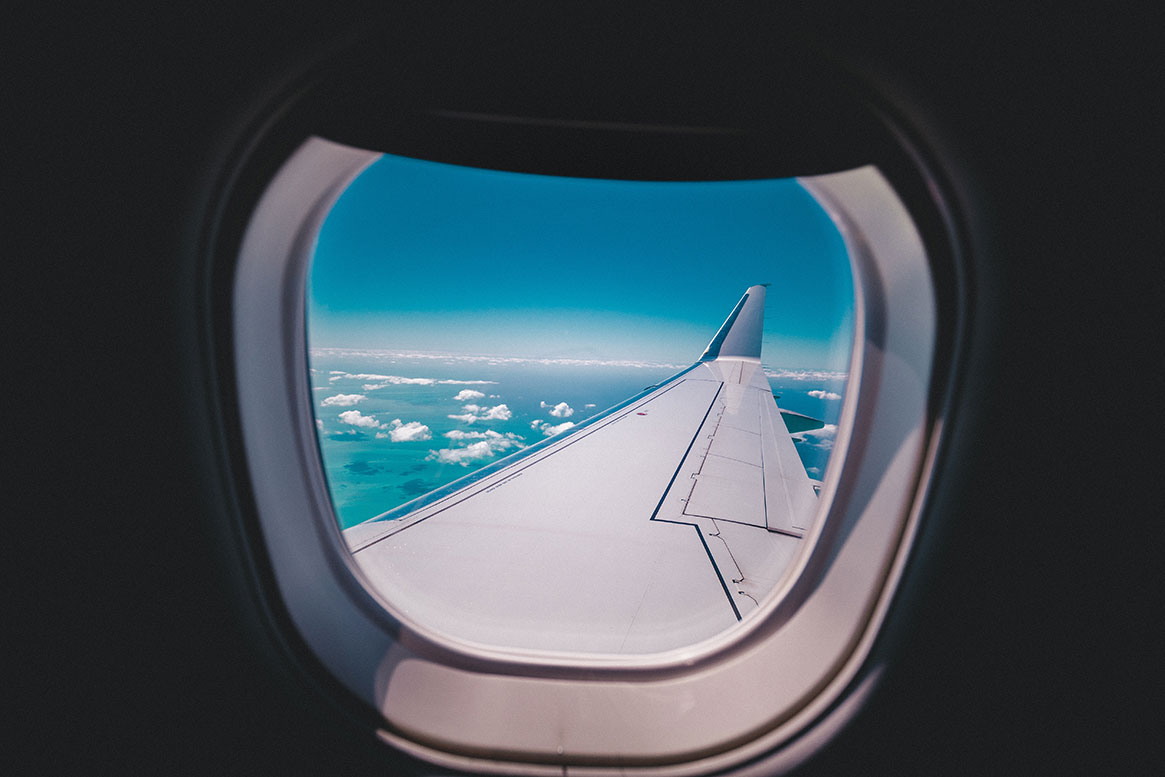 28 Jun

Travel HEALTHY, Travel HAPPY: tips for staying healthy on your travels

Most of us will be travelling this summer. A lot of us will be travelling with children, and those of us that aren't, still want to avoid getting ill on the journey. Here are our top tips for how to stay healthy and happy when flying on your summer adventures:

 
Drink lots of water.

We are always told to drink more water, but we still cannot stress enough the need to keep hydrated. The Aerospace Medical Association suggests 8 ounces (1 cup, or approximately 235mls) every hour. The longer the flight (4hrs +) the more important it is to consciously be sure to take that cup of water at each drinks service.
Wash your hands

. Another well shared piece of advice, but never more relevant than in an airport where thousands of people from all over the world have passed through on their own journeys. Or even better, slip a hand sanitising rub into your bag, they are most effective at cleaning physically clean hands and there is no need for water.
Stay away from the crowds

. Stick to quieter areas.
Don't touch.

By not touching things, you reduce your chances of actually catching anything. Parents, spend time briefing your child and better still, invest in some hand fidgets to keep their hands busy. Pinterest, as always, is the most amazing source for ideas.
Don't over eat

and be careful about what you eat. Keep it light, fresh, healthy and focus instead on keeping up the fluids.
Bring snacks.

Try and make sure they are things that take a long time to eat so that it also serves as a time waster for restless children.
Maintain routine.

If travelling with young children do all you can to keep them in their familiar routine. This avoids suddenly forgetting a meal, or getting over tired. For example, bring pyjamas to change into on a night flight. It creates structure, kills time and helps them to sleep.
Be comfortable.

Choose loose clothes, take a pillow or do whatever works. Wearing loose clothes will also help encourage healthy circulation.
Keep moving.

Get up, walk around and stretch. Many airlines will showcase some exercises in their inflight magazines. Emirates  has some excellent suggestions. Do them, and get the kids to do them too. Alternatively go to Pinterest and create your own inflight work out.
Pop a pill.

This is one for adults; taking 75mgs of aspirin the day before travelling is known for thinning the blood supporting good circulation and reducing the risk of deep vein thrombosis.
Invest in some knee-high compression socks.

They also reduce the risk of deep vein thrombosis. Wearing them for four hours will also combat swelling. Buy your compression socks at Boots, or souq.ae and Aster Pharmacy will deliver a pair to your door.
Avoid alcohol.

It will negatively affect your sleep and make you more dehydrated.
Make a flight plan for your children.

First a movie, then a puzzle, then some food, then pyjamas, then a sleep, then colouring. With children things rarely go according to plan. But at least if you have one, you know that you are prepared.
Happy travels!
Our Health at Hand app is launching soon. It will offer users the chance to talk to a doctor online about everything from flu advice to stomach pains.
Eight out of 10 visits to the doctor can be successfully conducted via a video consultation.
If you would like to be the first to read about our launch fill in your email address below.