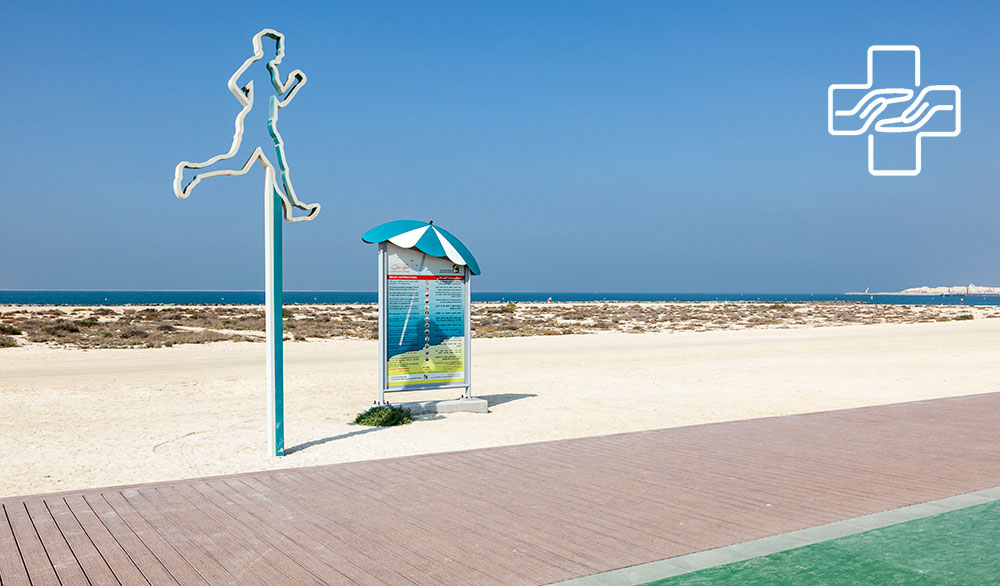 30 Oct

30 minutes, 30 days. Take the Dubai Fitness Challenge

It's back and we're in! Sheikh Hamdan has once again asked for Dubai to become the fittest city in the world by challenging us all to 30 minutes of exercise for 30 days.  Last year's Dubai Fitness Challenge saw a whopping 786,000 people of all ages and fitness levels complete the 30 days. At Health at Hand, we love a challenge and we are committed. The lycra is on, the weather is officially beautiful and the city is full of free classes at fantastic venues. What are you waiting for?
Here's our pick of the best things to do this fitness challenge
Pink Ladies Games 2018, 2nd Nov, Sheraton Jumeirah Beach Resort
The Pink Ladies Games stand for a friendly  half day competition where everybody is a winner and feels good. No athletic skills needed!  The aim is to unite ladies of all cultures and all ages, inspire them and raise funds for Pink Caravan.
Kite n Surf Free Lessons, 26th Oct – 24th Nov, Beach Road
Kite N surf is supporting the Dubai Fitness Challenge by offering both Free and discounted paddle boarding, kayak and kite surfing Lessons.
YogaFest, 15th-17th Nov
Yogafest is a sustainably managed community wellness event that brings teachers and students together to support great causes in a tranquil outdoor setting. The festival is open to everyone and any level of experience.
DMCC Fitness Village, 26th Oct- 24th Nov
And of course, we want you to come down to DMCC Fitness Village in JLT park. There are over 400 free fitness classes on the main stage plus football. volleyball and basketball tournaments. Gymnastics zone, Adults ninja warrior, acrobatics workshops and a bouldering zone are also available. And most importantly, we're there, giving away fitness prizes and are doctors will be online, ready to give free health advice via our video app. Between 4th Nov- 17th Nov we'll be down there everyday from 4pm-9pm, so please do drop by and say hi!
If you can't drop by, and you want advice on getting fit and healthy, our doctors are ready to chat. Sign up now