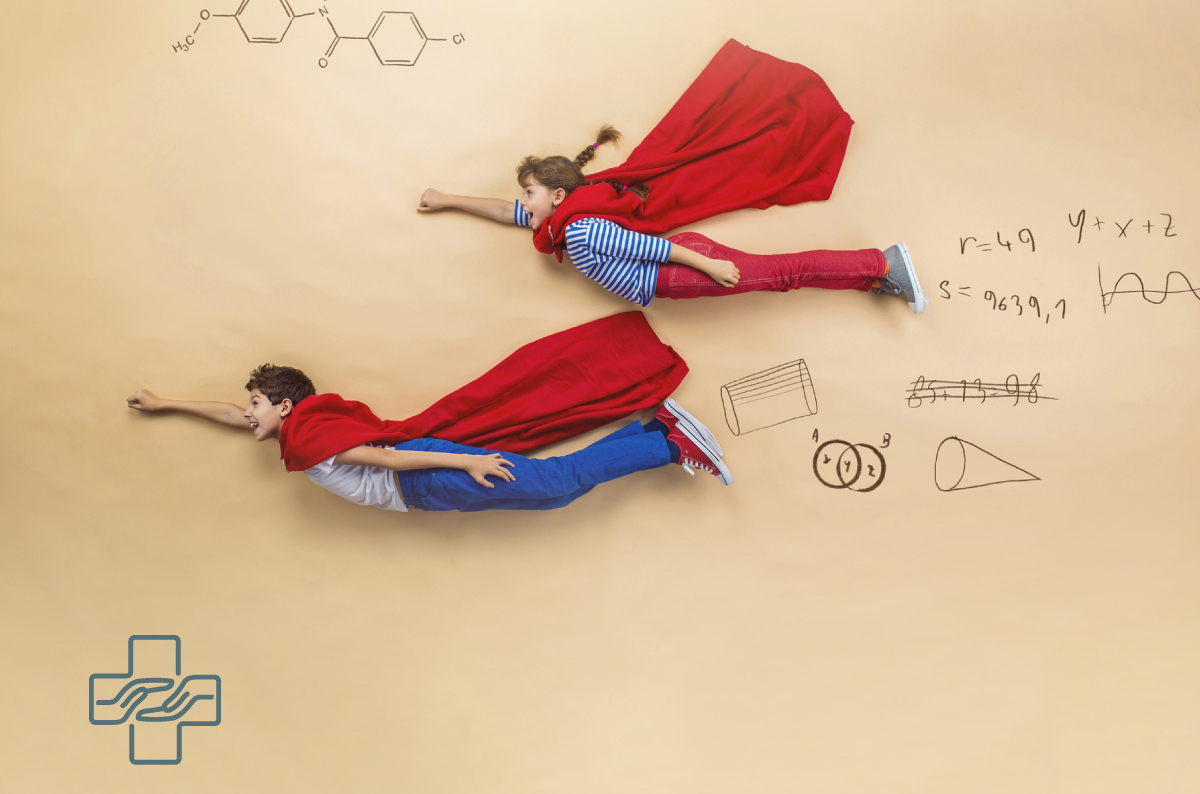 03 Sep

Top tips for starting school

Starting school or even moving up to a new class can be a daunting and scary prospect for children of all ages and often causes anxiety amongst parents.

We have some top tips to help your child get through this with ease, keeping your stress levels to a minimum.
Academic Preparation
Reading to your child daily will help to get them ready for literacy at school. You could borrow books from neighbours and friends or take them to the library so they can pick out books they like the look of. For younger ones, singing well known classroom songs like the alphabet song is always an easy and fun way to interact with your child. Try playing nursery rhymes at home and singing along. We also love listening to children's radio station Pearl FM on 102FM in the car too. They have a great breakfast show with Saif and Miss Mona, Story Time during the day and Magic Phil has a great hits and homework show that you can listen to after school.
Doodle and write your child's name wherever you can, on black/white boards, on their toys, magnetic letters on your fridge. This will help him or her recognize their own name in print. Start teaching them how to hold a pencil, write their own name, scribble on a piece of paper or draw shapes. Using scissors to cut straight lines and wobbly lines will help with grip and strengthening the hand muscles. Point out colors while you are out and about or ask your child to find a red object and bring it to you. Get your kids out and about as much as possible, take them to the shops, the park and talk to them as much as possible about what they are seeing and hearing. Family games are always a great way to teach your child counting and problem solving as well – and they are a great way to unwind from our stressful adult lives.
Social Skills
Children need to be socially aware to help them to get along with other children, follow directions, take turns and share. Make sure to set rules and give consequences for breaking them. Regular routines should be implemented from a young age but be flexible at times. Encourage play with other kids. If you can then have them attend playgroups, play dates and group activities, this will help them to learn to share and take turns. Organize activities, such as arts and crafts, make sure they finish tasks even if they are frustrating or difficult.
Talking to your children and having regular conversations with them will encourage listening and speaking. These are the first steps to reading and writing. Encourage your children to ask questions and be sure to answer them. Get your children to recount their day, ask them what their favourite part was or their least favourite. Teach them not to interrupt and to listen actively when someone else is talking. Reading and singing can also be an excellent way to develop language and communication skills.
Independence
At school, children will be expected to complete many tasks independently. You can prepare them for this by encouraging them to dress themselves, feed themselves and use the toilet on their own. Children enjoy completing simple chores at home such as setting the table and putting their plate in the sink after dinner, they feel a sense of accomplishment and pride. Encourage them to play by themselves and complete activities such as puzzles without you. Make sure to check on them so they know you are there if they need you.
Reassurance
All kids are nervous before they start school. Make sure you reassure your children that you will always be there to help. Talk about their feelings, are they excited? Have they got any concerns? Point out positive aspects like making new friends, play time and messy play. Tell your children how much you loved school when you were younger and your favourite thing about it and be excited for them. Kiss and hug your children and spend time with them as much as possible before they spend most of their day at school.
For us parents, back to school means back to busy with more activities, homework and other things to remember. Don't let a cold or flu, headache or stomach ache, playground injury or allergies slow you or your child down. If you have any concerns get in touch with one of our qualified doctors using our video consultation app. Our online doctors will give you an action plan to help you get through this hectic time. Did you know that we can now even deliver any recommended medications to your doorstep under 60 minutes? Handy right?
Download the app and see a doctor today.