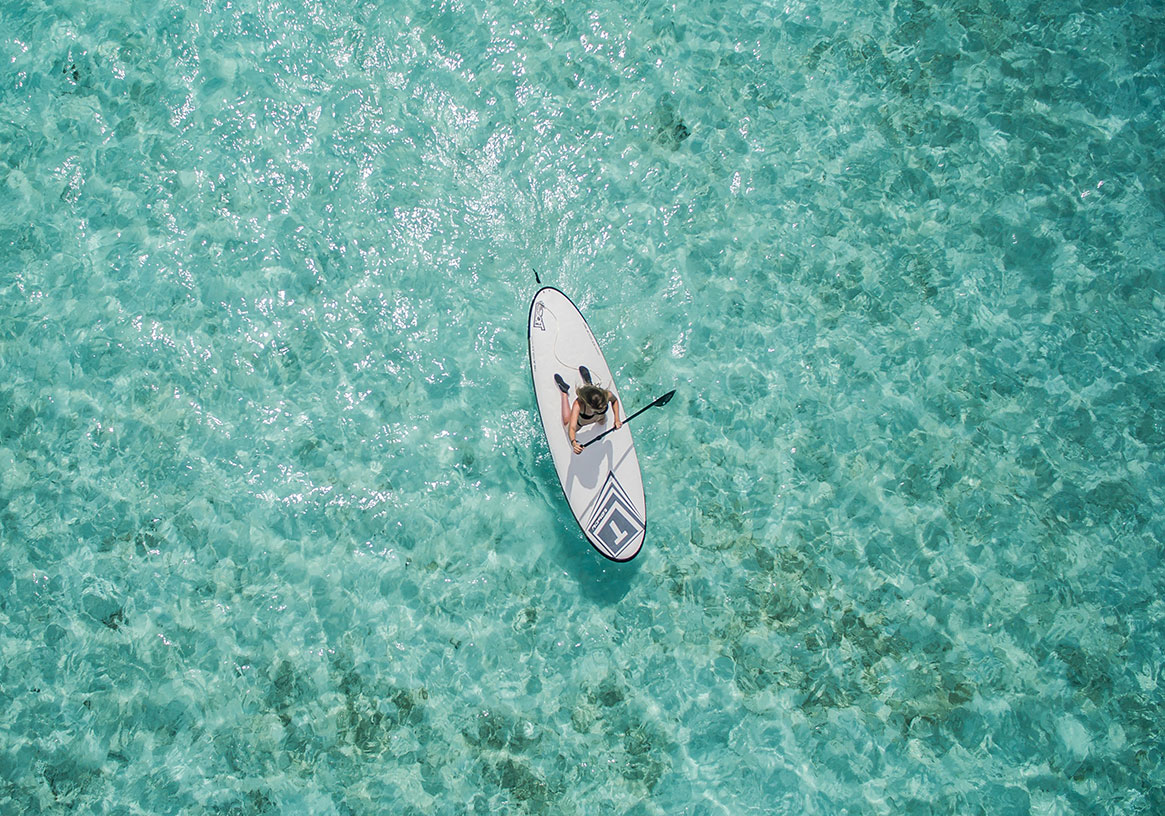 08 Jul

Why Stand Up Paddle Boarding is great for your wellbeing

In the summer heat, it feels like the outdoors are closed for exercise, right? Think again! If you are looking for a way to stay fit and healthy outdoors all year round in the UAE, consider Stand Up Paddle Boarding.

Stand Up Paddle Boarding (SUP) is widely considered one of the fastest growing water sports in the world. It is a fun, easy activity that the whole family can enjoy.
The combination of wave climate, beautiful water temperatures, and year-round sunshine make Dubai an ideal location for learning to surf and paddle.
The popularity of SUP is also due to it's fantastic health benefits and positive impact on general well-being. So what are these health benefits and why does a session on the water make you feel so good?
Weight loss – you use almost every muscle in your body with SUP. According to SUP World Magazine a casual hour spent doing SUP burns twice the amount of calories you would burn on a casual paced walk. An hour of SUP racing can burn 30% more than an hour in the swimming pool.
Toning, strength and endurance – SUP is an effective way of building up strength. The resistance of the water against your paddle means that you have to engage all your core muscle groups in order to propel yourself forward. When you are maintaining the contraction of the muscle it lengthens which creates tension and damage. The body then goes about repairing the muscles in a stronger way. Feeling a little bit sore the next day is a good sign. Spend more than 20 minutes on your board and it can help improve cardio-respiratory endurance.
Low impact – this means it really can appeal to everyone of all ages, fitness levels, and skill level. It is a toe to knees workout without the jumping around which can be hard on your joints.
Balance – the process of even getting standing up on the board requires balance. (Dukite's website feature some great video tutorials on getting started) A balanced life is essential for both physical and mental well-being. SUP is one of the most balanced and accessible sports available in the UAE. The movements improve physical balance helping to reduce the risk of injury in every day life and the concentration involved in maintaining balance, as you pull the board along, is therapeutic. 30 minutes on the water is a peaceful, mindful way to begin any day.
SUP has never been easier in the UAE with lessons offered by several water sport specialists. The Surf House, our favorite place to get that surfy-cool-vibe in Dubai, offers SUP lessons with views of the Burj Al Arab  and Dukite based in Umm Suqeim offer lessons off the popular Kite Beach
Watercooled offers Yoga SUP lessons and for those living in Abu Dhabi the Abu Dhabi Stand Up Paddlers is an SUP community that provides plenty of advice on where and how to get started.
Our Health at Hand app is launching soon. It will offer users the chance to talk to a doctor online about everything from flu advice to stomach pains.
30% of visits to hospital emergency rooms in the UAE are for minor ailments such as colds, cuts and bruises.
If you would like to be the first to read about our launch, fill in your email address below.