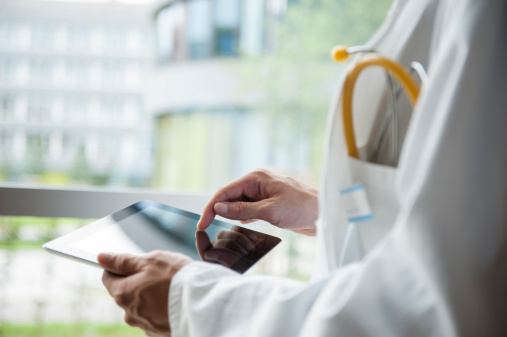 02 Jul

GCC start-ups set to drive healthcare innovation

Photo Credit: Gulf Business

As published by Gulf Business, July 2nd 2017
The regional healthcare market has been long overdue a revamp
The GCC's technology companies enjoyed a breakout year in 2016, with a 45 per cent increase in the number of privately owned technology start-ups that raised equity funding, compared to 2015.
Thus far, however, very few of these companies have been exposed to the healthcare sector.
The regional healthcare market has been long overdue a revamp. A Frost & Sullivan report, for example, highlighted the GCC was the slowest adopter of telehealth in the world. But in the same way that fresh, dynamic new companies have disrupted transportation (Careem.com), retail and logistics (Souq.com) and real estate (propertyfinder.ae), tech start-ups in the GCC are soon to play a key role in driving forward healthcare innovation.
Focusing on delivering the benefits of immediacy and convenience, GCC-based technology start-ups are complementing, competing with and often consuming traditional business models. Regional healthcare challenges such as chronic diabetes, accessibility, affordability and the general quality of healthcare can all be improved through embracing new technologies.
You don't have to look hard at the US market to see how Glooko has assisted patients in the management of their diabetes, how PillPack has made prescription drugs more accessible and how the likes of Doctor on Demand, American Well and Teladoc have allowed patients to see highly qualified doctors from the comfort of their own home through video consultations.
The GCC healthcare market is under huge pressure from all sides and is struggling to keep up with the expanding regional population and the volume of care required.
According to Alpen Capital in a 2016 report, the UAE's healthcare market is estimated to reach $19.5bn by 2020, with the overall GCC market estimated to reach $71.3bn by the same year. IMSHealth reports that in Dubai, there were 9.97 million outpatient visits in the UAE in 2015 – up from 7 million in 2014 – and by 2025 Abu Dhabi alone will need 1,789 more doctors and 16,158 nurses, with capacity gaps in primary care, emergency care and specialist paediatric care, among others. This is according to the Health Authority Abu Dhabi's 2015 annual report.
Healthcare efficiencies are being challenged and costs driven higher due to quality gaps and over-utilisation of certain types of services. Add to that a misused health insurance industry, with as much as $1bn per year reported to be lost in the UAE by insurers due to overprescribing and unprofessional action by doctors.
It seems clear that technological advancements cannot come quickly enough.
For patients, the picture is no prettier with the cost of visiting a mid-level GP in the UAE higher than anywhere else in the Gulf and six times more than in Oman.
The good news, however, is that the need to innovate is recognised by the authorities. In December last year, Dr Amin Hussain Al Amiri from the Policy and Licensing Department at the UAE Ministry of Health & Prevention commented "Innovation in healthcare is part of our life now. It's a part of our routine work".
It took local tech start-ups Careem and Fetchr to disrupt the taxi and delivery sectors in the region, and similarly it is home-grown tech start-ups that will slowly drive positive change in the healthcare sector.
Shailesh Dash, founder and CEO of Al Masah Capital wrote that there is "a fantastic forecast for the UAE healthcare industry", while Tom Speechley, head of global markets at Abraaj – one of the largest private equity investors in the region with $9.5bn in assets under management – said he is "very excited about healthcare". He mentioned that Abraaj has "29 investments in healthcare and have never lost any money in that space".
No matter the sector, this kind of disruption and innovation is an essential ingredient for advancement. And with significant challenges facing the GCC healthcare sector, telehealth innovation cannot come fast enough.