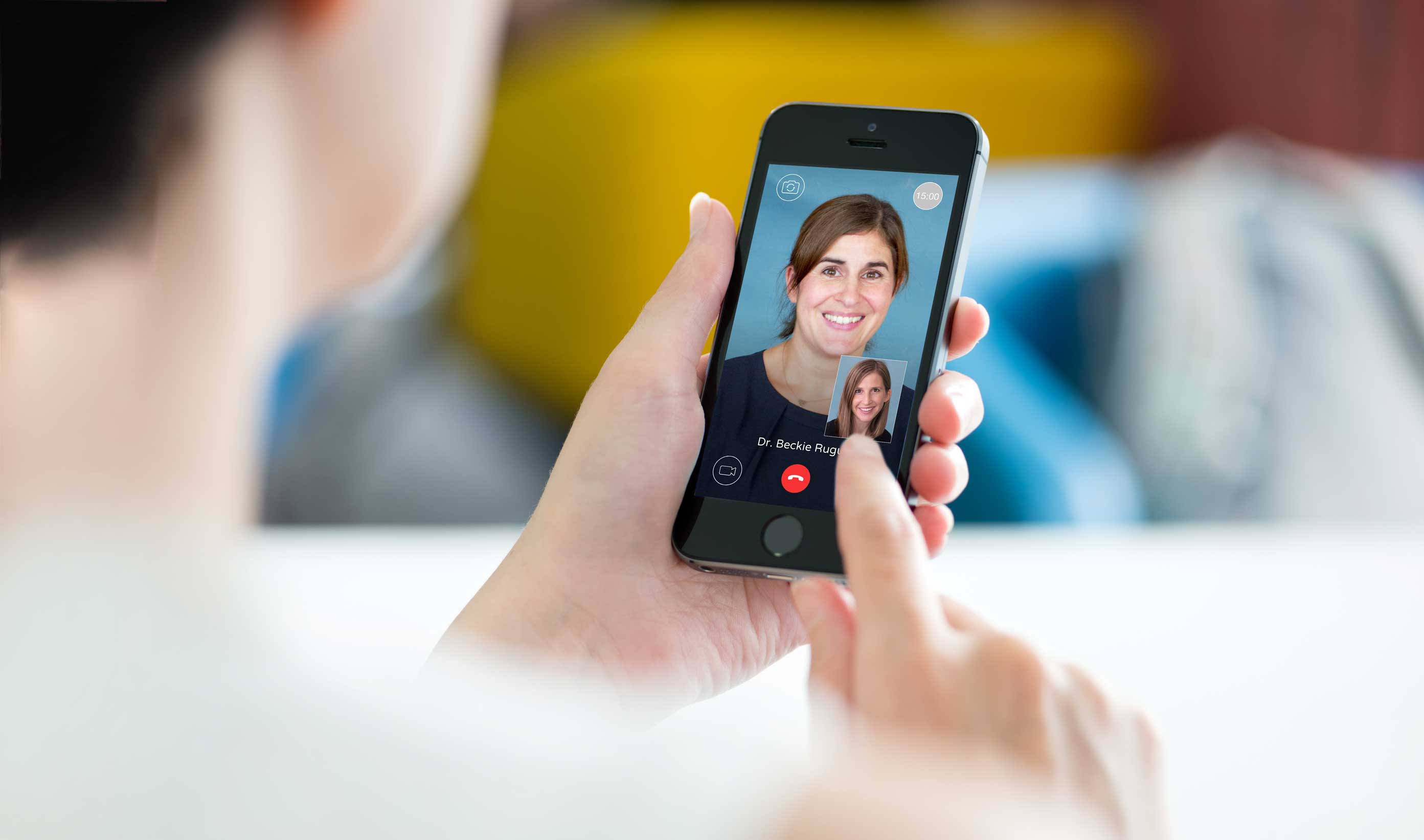 03 Apr

What is telehealth and how does it benefit me?
Health at Hand walks you through what telehealth is, its benefits and the future of healthcare.
There is nothing worse than having to drag yourself out of bed when you are feeling sick. Sitting in a waiting room full of other contagious strangers is less than ideal. And as the flu is not something you can schedule – getting ill is not convenient at all.
Health at Hand's telehealth app is a driving force in the region that is pushing for a more patient centred, convenient, on demand care system.
But what is telehealth? How do I use it? What is the difference between telehealth and telemedicine? And will telemedicine replace my usual GP clinic visit?
According to the World Health Organisation (WHO), Telehealth (noun) is the provision of healthcare remotely by means of telecommunications technology.
Telehealth and telemedicine are definitely current buzzwords, but did you know that telemedicine has actually been around since the mid 1800's?
A 2010 WHO report stated that telemedicine – is "healing from a distance" and was first featured in published accounts in the early 20th Century. Then more recently in the 1960s/1970s it was implemented by the military and space industries.
As our lives are simplified with the rise of technology, services like Zomato and Uber Eats can offer you a selection of dishes all delivered within minutes and Careem or Uber can reach us in the remotest of locations, healthcare is getting its own "on demand" makeover. People who're too sick to get to a clinic, without a car, or short on time, can turn to a mobile app to consult with a qualified doctor through video technology. With the popularity of apps like Skype and the modern convenience of the internet, connecting with someone virtually seems almost commonplace.
So what exactly is the difference between telehealth and telemedicine?
Telehealth is different from telemedicine in that it refers to a broader scope of remote health care services than telemedicine. Telemedicine refers specifically to remote clinical services, while telehealth can refer to remote non-clinical services.
The benefits of telehealth go far beyond improved data security, trusted quality of care and increased convenience – which were all highlighted in the 2018 UAE Telehealth Report. We will also see reduced costs of healthcare delivery, improved access to qualified medical advice, diagnosis, treatment and monitoring as well as increased patient satisfaction, according to the ATA.
When would I use a telehealth app like Health at Hand?
We see all kinds of symptoms and common conditions through our video consultations, which we have listed on our website, to summarize:
Any non emergency conditions
All minor and common complaints – cold, flu, cough, sore throat, rashes, vomiting, diarrhoea, allergies
Health and wellness advice
It is very normal to be unsure whether or not you need to see a doctor, and we are always happy to receive your call. We will listen to your concerns, assess the urgency of your complaint and make sure you to the appropriate care that you require.
A Health at Hand video consultation allows our doctors to use the two of the most common skills in diagnosing medical conditions, looking and listening. The Health at Hand doctor will ask you questions to ascertain what your symptoms and family history are, as well as using the My Health section of the app where you can share your allergies, medications and other health information.
It only takes a few minutes to sign up and see a doctor via video consultation. Our app is designed to be simple to install and use. By signing up, you will create a secure account that will allow you to access DHA licensed doctors through the app immediately.
Digital devices have revolutionised the way people communicate and connect, so it's only natural that the health industry does the same too. Is telehealth the future of healthcare? Give it a try next time you or a loved one is feeling unwell and let us know what you think.

Dani Hakim
Marketing Manger