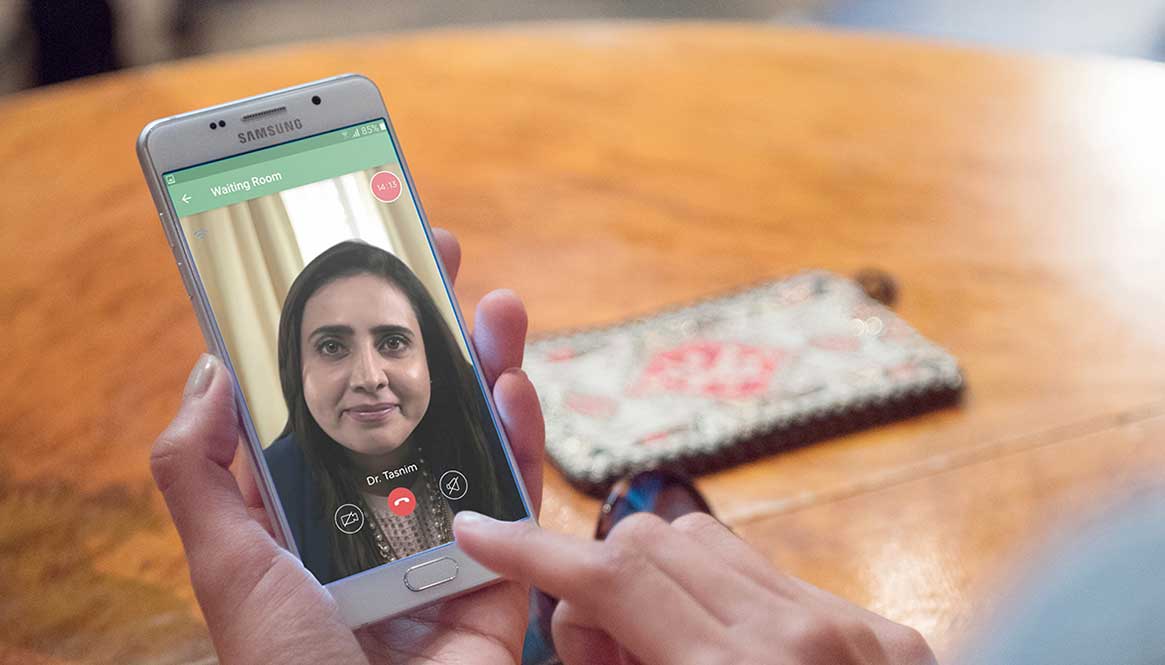 01 Jun

The Future of On-Demand Healthcare: Healthcare in the GCC is about to catapult itself into the on-demand economy

The global on-demand economy is growing at an astronomical pace, revolutionizing commercial behavior in cities around the world. And if you think it's just a fad, think again. It's not just the millennial who are demanding immediate access to services like never before (although they do represent 49% of the on-demand economy according to Forbes). 30% of activity is coming from individuals aged 35 to 54, and 46% of the consumers have an annual household income of under $50,000. Use has penetrated every corner of society with businesses quick to respond to the need.

Tech startups like Uber and Airbnb are typical of on-demand companies. But major corporations are also entering the on-demand market as emphasized by Accor Hotel's recent acquisition of Airbnb competitor Onefinestay and GM's investment partnership with Lyft.

According to SmallBusiness.com, the on-demand economy workforce is growing at a 23% compound annual growth rate in the US and it will soon represent the fastest and most significant shift in spending since the birth of internet commerce.

In the Summer of 2016, the Middle East woke up to the on-demand economy when Saudi Arabia's sovereign wealth fund made its highest profile deal to-date, investing $3.5 billion into US ride-share company Uber Technologies Inc. as the country seeks to diversify its assets with more overseas acquisitions. If the Wall Street Journal is to be believed, this is far from the last activity we will see in this space from Saudi Arabia, who recently sent a senior delegation to Silicon Valley to meet some of the tech elite, including Facebook's Mark Zuckerberg, Apple's Tim Cook, Microsoft's Satya Nadella, and venture capitalists Marc Andreessen and Michael Moritz.

In many ways, the residents of the GCC have been quick to embrace the on-demand economy, with many such companies being well integrated into the regional fabric. The smartphone is the key catalyst for the convergence of new business models, and the GCC benefits from above-average mobile penetration, and a young, tech savvy population.

UK-based food delivery site Deliveroo launched in the UAE in late 2015; and according to a recent KPMG survey, as many as 60% of UAE residents order food at least once a week through Deliveroo and their competitor businesses. Others like laundry app Washmen, delivery app Fetchr and of course homegrown driving app (and technology unicorn) Careem, have added considerably to the region's 'now economy'. According to Careem's founders, they now have six million users, 150,000 captains, and offer services in 52 cities across 11 countries in the Middle East, North Africa, Pakistan and Turkey.

Surprisingly, the healthcare sector has been slow to catch-up, despite two healthcare companies (Teladoc and American Well) being in the top 10 of all time highest funded on-demand businesses globally.
When compared with other sectors, healthcare is different. It's quite literally about life and death. In parts of rural Africa, there is 85% internet and mobile penetration yet primary healthcare can be accessed by less than 20% of the population. In the so-called developed markets, the story is often equally alarming. In Mississippi, USA, 37% of the population owed money to care providers in 2015 according to the federal government. And throughout much of the world, healthcare remains inefficient, expensive and hard to access.
Ironically, the GCC's healthcare sector is set to benefit most from this new on-demand trend, despite the slow adoption of such technologies. With alarming levels of chronic disease and obesity, a huge shortage of hospital beds, qualified physicians and nurses, not to mention a rapidly growing population, new and innovative ways to deliver healthcare cannot come quickly enough.
In February 2017, the Dubai Health Authority signed off on their long awaited Telehealth Services Regulation, paving the way for a proliferation of private sector players to enter the market. Finally there will be an alternative to late night drives to Emergency Rooms, as patients are able to access non-emergency healthcare from the comfort of their own homes.
2017 will see the launch of the GCC's first video consultation platform for healthcare sector, Health at Hand. Health at Hand will allow patients to conduct secure video consultations with highly qualified doctors via their iOS and Android apps, while at the same time offering comprehensive doctor notes, medical recommendations, and in-time, e-prescriptions and drug delivery. With an ambition to democratize healthcare and put the power back into the hands of the patient, Health at Hand will present huge opportunities to regional governments and insurers. An over-reliance on Emergency Rooms for minor, non-emergency medical issues is severely testing the region's health resources, while health insurers are under huge pressure to move from volume to value based reimbursement and reduce the amount of unnecessary diagnostic testing and corruption that occurs in the system.
The key driving force behind the on-demand economy is the consumer: me, you, everybody. As an entrepreneur, it is with some certainty that I can say that every truly successful innovative company can pinpoint the same single reason why their idea has succeeded over others: their product implicitly solves a real problem experienced by consumers. It is this highly effective problem solving that the on-demand economy delivers with more speed, efficiency and cost saving than the traditional paradigm. It's about making people's lives easier and providing a higher level of convenience.
When it comes to healthcare, such a culture change may take time, but the US's Teladoc claims that over 90% of walk-in doctor visits can indeed be treated through video. To reform this sector in the GCC will require all stakeholders to make significant changes, be it the government, private sector, insurers or the healthcare consumers themselves, but with an increasingly tech savvy regional consumer – who demand instant interaction and highly individualized customer and employee experiences – and regional healthcare regulators who have an increasing appetite to modernize, it's time for the healthcare sector to take center stage.