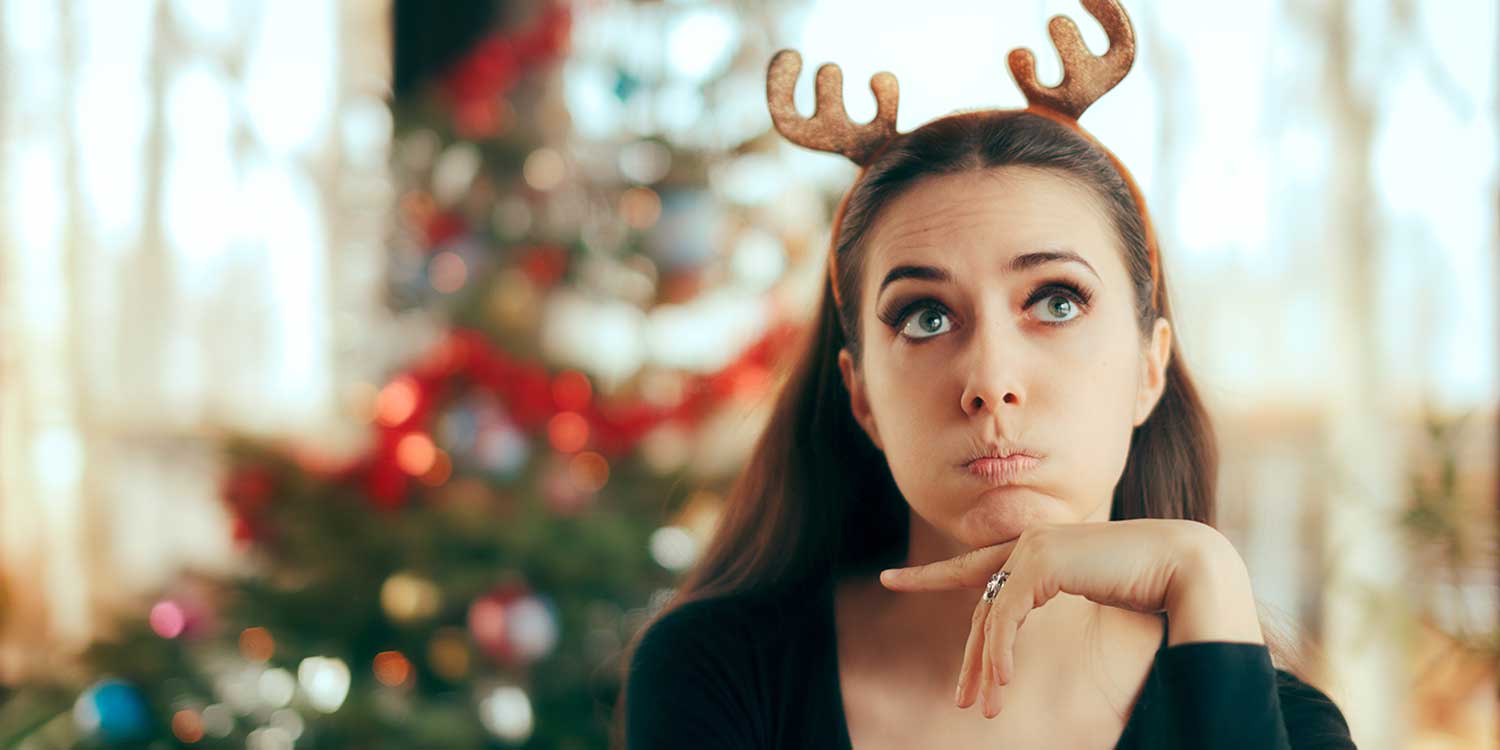 16 Dec

Make this holiday season less stressful with these self care tips

The holiday season is upon us and self care should be your top priority because if you don't look after yourself then who will? December is full of celebrations, which makes it a great time of the year that everyone looks forward to. It's also the time of year when people can feel overwhelmed with everything that's going on around them.

Although holidays usually come with presents, relaxation and joy sometimes they come with uninvited guests such as stress and depression.

Here are some self care tips to help you manage those uninvited guests and make the best out of your holidays:
1. Don't ignore your feelings.
If you feel stressed or depressed due to an incident in the past or because of recent incidents, realize that it is OK to feel so. Self care means recognizing and being ok with embracing your feelings and not forcing yourself into being happy just because it is the holidays.
2. Reach out.
Holidays are usually about gatherings and meeting up with friends and family. Use that to your advantage and reach out to real friends to help you cope and enjoy the holidays. You can also seek out community, religious and other social events such as volunteering and charities, but don't be alone.
3. Manage your expectations.
The holidays don't have to be as perfect as movies portray. Times change, families and social circles change as well as rituals and traditions. Make your own and adapt to current times. For instance, if your children are all grown up and can't come to your house, find new ways to celebrate such as video calls, delivering presents or exchanging mail cards the old-fashioned way.
4. Understand and accept.
Accept family members and friends as they are. Don't over expect from them in terms of material or social commitments. And understand that other people may also get stressed or depressed during the holiday season and it is your job to at least understand that.
5. Don't buy happiness.
Set a budget for the festive season and stick to it. Try to spend more time and money on experiences rather than material gifts.
Try these (proven to make you feel good) alternatives:
Donate to charity in a loved one's name
Make and exchange homemade gifts
Volunteer to community or social events at least one day in the holidays
6. Look at your calendar and plan accordingly.
Set specific days for shopping, baking, visiting friends and other activities. Involve your friends and families and assign specific tasks if possible. This will help prevent last minute stress and scrambling.
7. No means no.
Learn to say "No" and don't try to please everyone, you will never be able to. Trying to do so will leave you resentful and overwhelmed. Your friends and colleagues will understand. If it is not possible to say no for being asked to work overtime, collaborate with your colleagues and try to remove something else from your agenda to make up for the lost time.
8. Don't let go.
Stay healthy and treat the holidays as any other day in terms of habits. Don't overindulge with food, alcohol or lack of sleep.
Try these simple steps to remain balanced:
Before going to parties, have a small healthy snack such as a fruit or a vegetable salad so you don't overeat.
Don't abandon your exercise routines, if anything, use the holiday season to test your will power, discipline and achieve specific goals.
Don't stay up late and get plenty of sleep to help you deal with all the work to come.
9. Take time for yourself.
Spending just 15 minutes alone, without distractions, may refresh you enough to handle everything you need to do. Find something that reduces stress by clearing your mind, slowing your breathing and restoring inner calm.
Some options may include:
Going for a walk or a run at the beach
Listening to soothing music
Getting a massage
Reading a book or watching a classic holiday movie
10. Seek help if you need it.
If, despite your best efforts, you feel persistently physically and emotionally exhausted talk to your doctor or your mental health professional and don't shy away from seeking help.