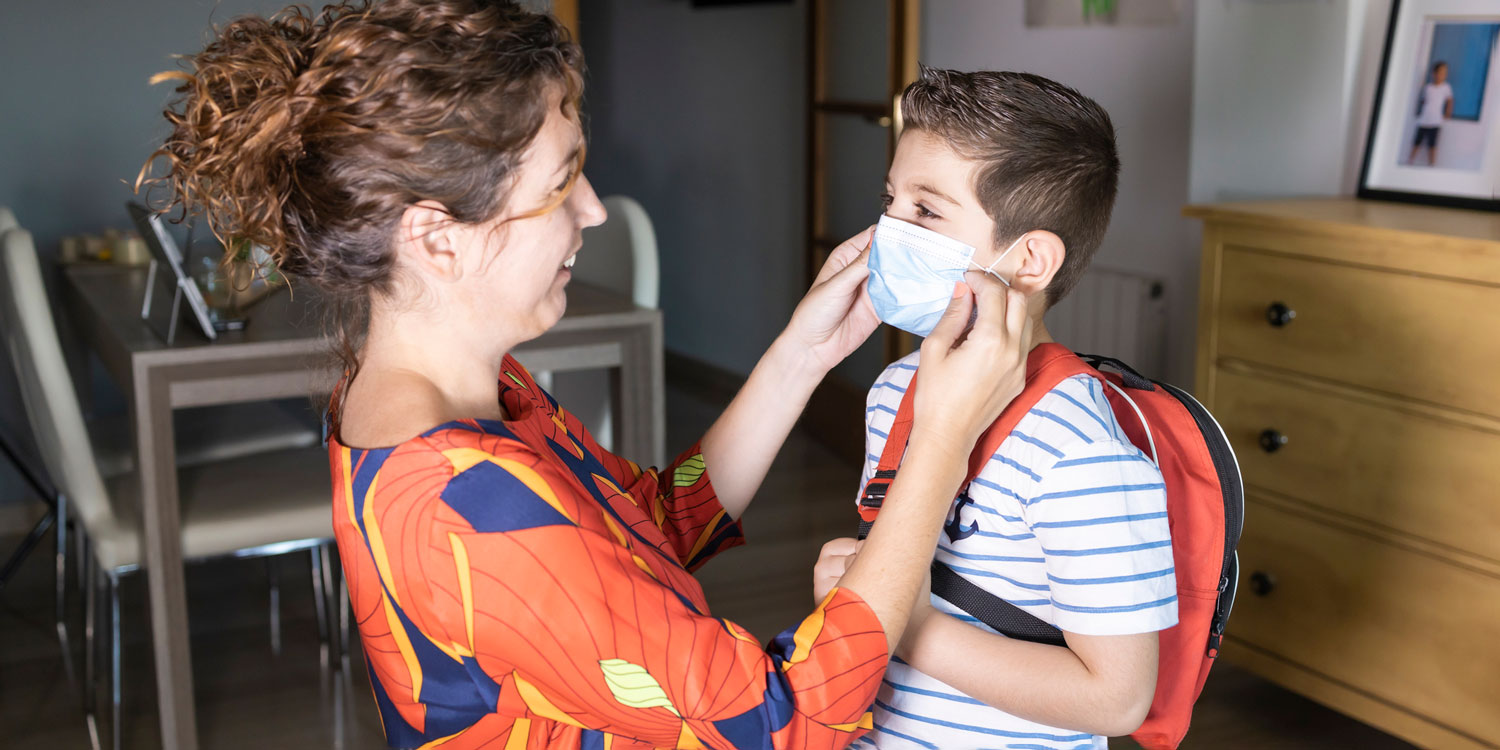 27 Aug

Covid-19 Preparing your children for their new normal at school

The first day of school can be difficult for children of all ages, especially after the long summer holiday. Children starting school for the first time are often anxious, but even children who have already attended school can be upset or concerned on the first day.
Back-to-School: Tips to Prepare Your Child
Talk to Your Child: Remind your child that she is not the only student who is a bit uneasy about the first day of school. Teachers know that students are anxious and will make an extra effort to make sure everyone feels as comfortable as possible.
Choose a Buddy: If possible, find out the names of other children in your child's class. Find another child in the neighbourhood with whom your son or daughter can walk to school or ride with on the bus for the first day of school and the rest of the year.
Be a Cheerleader: Point out the positive aspects of starting school or going back to school: It will be fun. Tell your child hell see old friends and meet new ones. Refresh his memory about previous years when he may have returned home after the first day of school with high spirits because he had a good time.
Transitioning from Summer to School
Here are some ideas for easing the transition back to school:
Create a morning routine. For happier mornings when school starts, develop a special morning routine and stick with it. When children can predict what's coming next, they feel competent and are much more likely to cooperate. For younger children, a relaxing routine might start off with some snuggle time and independent play, followed by a nutritious breakfast. For older children, it might include time to collect homework and plan for afternoon activities.
Get into the routine. Start re-implementing your regular routines during August. If you let your child stay up a little later during the summer, gradually get back to the bedtime you expect once school starts.
Practice the morning routine. "Rehearse" packing lunches in the morning, so that you will know how much extra time it will take and what lunch supplies you will need to have on hand. Do a "dry run" of the new morning routine with your child, whether its walking to the bus stop or driving to the new school to see how much time it will take. Remember, it almost always takes more time than you think, especially when the unexpected happens (e.g., you have to go back to the house to get homework, PE clothes, lunch, etc.).
Have a back-up or emergency plan. Make sure you and your child know the routine for before- and after-school careahead of the first day of school. Have a back-up plan for what to do in case you are late. It is better to prepare ahead of time than encounter an emergency.
It's impossible to protect our children from the world and school is a big step towards their independence. With our reassurance and patience, our children's transition to school can be rewarding for all of us.