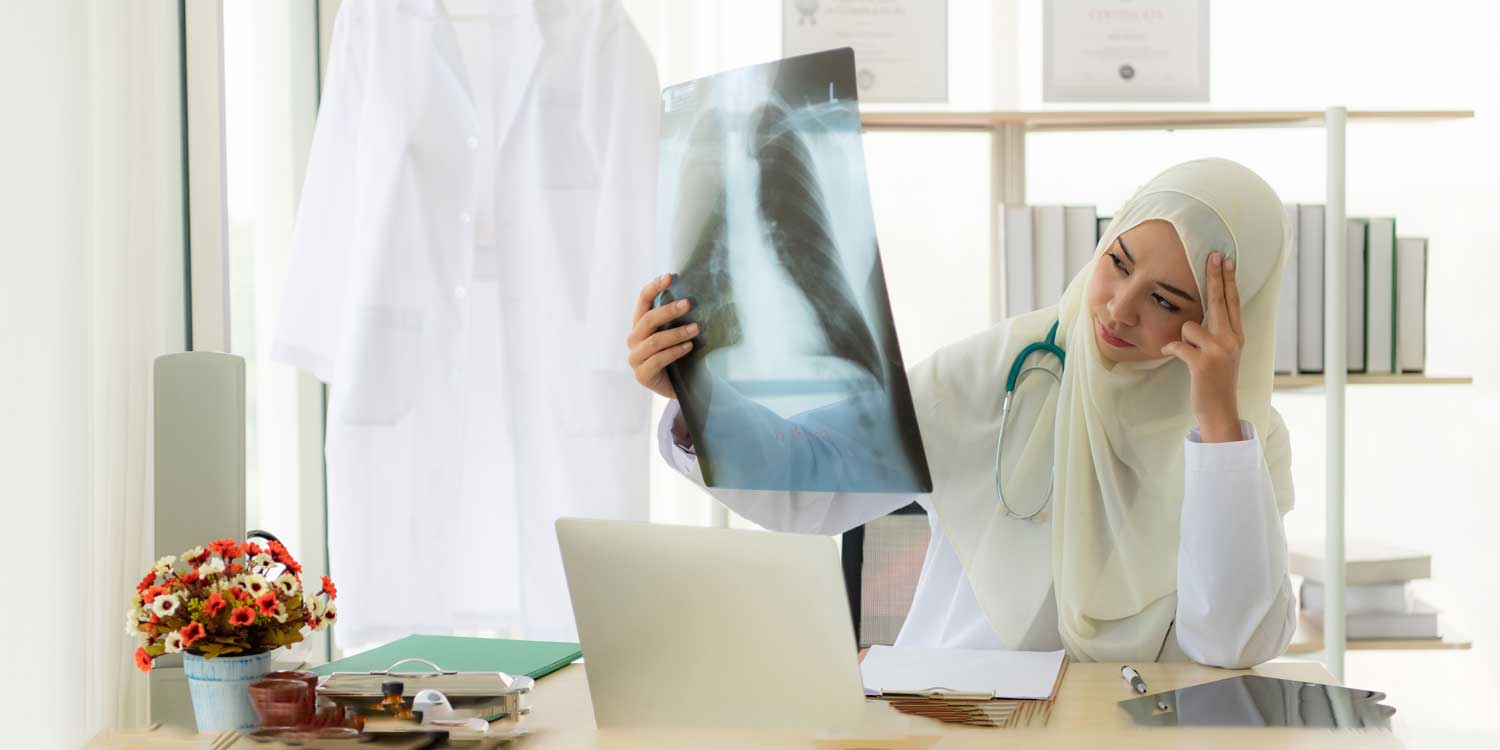 27 Feb

Prevention is better than cure – the importance of prevention screening

Prevention screening is about helping people stay healthy, happy and independent for as long as possible. This means reducing the chances of problems from arising in the first place and, when they do, supporting people to manage them as effectively as possible. Prevention screening is as important at any age, whether you're seventy or seven years old.

Today, we are at the cutting edge of prevention through prevention screening. We are already in the works to unlock the potential of genomic medicine, and scientific advances that could see life-threatening viral outbreaks stopped before they start. Meanwhile, advances in artificial intelligence (AI) are helping doctors to diagnose and treat conditions quicker and more effectively, giving more time for patient care. We are focusing on new ways of providing people with preventative advice, using cutting edge technology. Innovations like these provide exciting opportunities for the future of health and social care – offering earlier diagnosis and more targeted treatments, supporting self-management of conditions, making health and social care more convenient, and accessing services securely to deliver better and more personalized care.

Despite these strengths, significant challenges remain. We need to focus on the future. The rising levels of obesity, mental illness, age-related conditions like dementia, and a growing, ageing and diversifying population, often living with multiple, long-term conditions such as diabetes, asthma and arthritis. Securing our health requires a significant and sustained effort to prevent illness and support good physical and mental health. We need to thrive for a greater investment in prevention – to support people to live longer, healthier and more independent lives, and help to guarantee our health and social care services for the long-term.

That is why screening is a vital tool to have. Prevention Screening is important, so it can help doctors find and treat several types of cancer early, before they cause symptoms. Early detection is important because when abnormal tissue or cancer is found early, it may be easier to treat. By the time symptoms appear, cancer may have begun to spread and be harder to treat.

Examples of some common cancer screening tests that are known to lower cancer death rates include colonoscopy for colon cancer, mammography for breast cancer, and Pap smear for cervical cancer.
Steps to prevent cancer to reduce your risk
Don't use tobacco.
Protect your skin from the sun.
Eat a healthy diet.
Maintain a healthy weight and be physically active.
Practice safe sex.
Get immunized (HPV and hepatitis vaccines).
Know your family medical history, and get regular cancer screenings.
In fact, living a healthy lifestyle is more important than ever. Preventative screening and healthier decisions can slow down the progression of an illness, reduce the risk of developing additional conditions, and help manage symptoms better. When it comes to prevention, it is never too late to start.
Prevention, screening, and supporting good health matters at every stage of life. It matters in the decisions taken by our parents before we are born, and in decisions we make throughout our lives. By embracing opportunities to live well, we maximize our chances of a long, happy and fulfilled life.