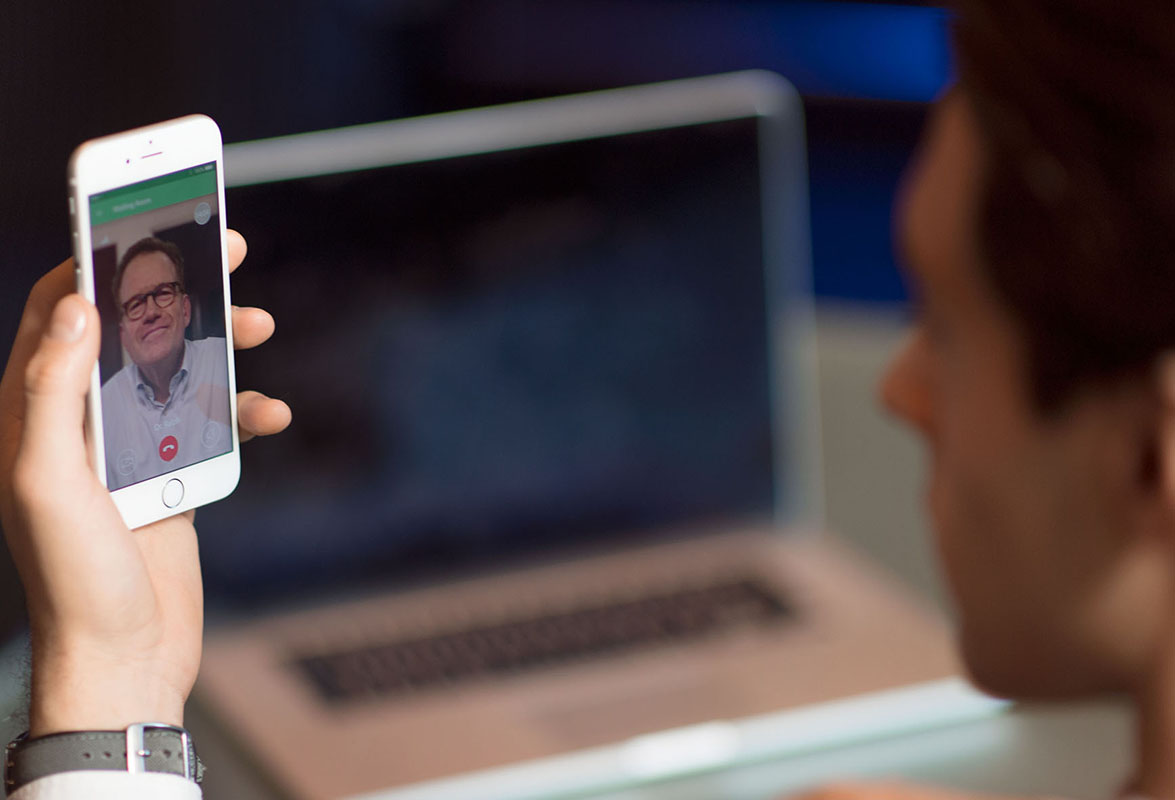 21 May

Why telehealth is so attractive to investors

In his book 'Healthcare Disrupted', Jeff Elton comments that 'until recently, the world changed and healthcare – broadly speaking – did not'. Until now.

Telehealth is the remote provision of healthcare by means of telecommunication technology. Aside from the transportation sector, it is the fastest growing on-demand technology sector in the world.

Through technological innovation, seismic shifts in the healthcare sector have already begun, all centered on driving health and wellness outcomes that are critical for long-term economic stability. It is this relationship between healthcare and the economy that ensures healthcare is the beneficiary of a significant percentage of gross domestic product (GDP) in both developed and emerging markets, with healthcare accounting for 18.7 percent of US GDP in 2015.

With the world's healthcare systems facing enormous cost pressures and productivity losses, it is no surprise that global healthcare spending is set to double from $8.4 trillion in 2015 to $18.3 trillion in 2030, with an estimated lost productivity from chronic diseases alone of $47 trillion over the same period. The hope is that telehealth has arrived just in the nick of time.

With an investment backdrop of continued global economic uncertainty, and returns from traditional asset classes (for example cash, bonds and equities) struggling to keep up with inflation, investors seek two things: 1) exposure to so-called defensive sectors (traditionally the likes of education and healthcare) and 2) investments with attractive risk: reward profiles. It is therefore no surprise to read that according to Mobihealthnews, Q1 2017 saw unprecedented growth in telehealth funding, with Rock Health reporting over $1 billion invested globally across 71 deals, and Startup Health tracking 124 deals totaling $2.5bn, including the staggering $914 million investment into cancer detection company Grail.

In July 2015 telehealth initially pricked the imagination of investors. Texas based video consultation platform Teladoc became the first telehealth company to successfully IPO, raising $156.8 million on the New York Stock Exchange, becoming one of two healthcare companies (alongside American Well) to appear in the top 10 funded on-demand companies of all time.

The global telehealth market was valued at $2.5 billion in 2016 and is expected to grow to $12.1 billion by 2022, ensuring the healthcare sector is well on its way to become a digital-first industry.

The time to invest in telehealth companies has never been more exciting, for a number of reasons:
Regulatory innovation
Governments are under huge pressure to reform healthcare, and become more innovative. Telehealth has the ability to reduce costs, improve accessibility and enhance quality, while at the same time reducing the reliance on emergency resources, and increasing corporate productivity (through the reduction in sick days taken). As we have seen in the US market, technology is leading regulation rather than the other way around.
Patient convenience
In today's 'on-demand' economy, customers crave speed and convenience above anything else, and healthcare is no different. In a world where we can do the grocery shopping from our sofa, and track a taxi in real-time as it moves towards our pick-up location, customers demand quick and easy to access healthcare options. With Teladoc treating one patient every 8.5 seconds in the US through their video consultation app, consumer adoption of telehealth is growing fast.
Insurance woes
With telehealth's ability to treat 9 out of 10 doctor visits through video consultations, the pressure on loss making health insurers can be greatly reduced. An estimated 3.67 billion Emirati dirhams is being lost each year in the UAE through the likes of over-prescribing doctors, and the abuse of unnecessary diagnostic testing. Telehealth has the ability to significantly reduce this abuse and thereby generate huge cost savings.
It was in the summer of 2016 that Saudi Arabia's Public Investment Fund sent shockwaves through the technology investor scene in the Middle East with its unprecedented $3.5 billion investment into Uber. What's good enough for the region's powerhouse government is evidently good enough for other regional investors. In recent months there has been a huge upsurge in investment activity into GCC technology startups from regional institutional investors, private equity and venture capital funds as well as family offices. With over $1.7 billion invested into UAE startups in 2016 alone, it has never been a better time to be a regional technology start-up seeking capital.
To-date, telehealth startups have been few and far between in the GCC, but this is set to change with the likes of Health at Hand, an app based doctor video consultation platform set to launch in mid-2017 (initially in the UAE but with ambition to expand quickly across the GCC and beyond) currently raising Seed A capital.
Based on current estimated valuations, a $100,000 investment into US telehealth business Doctor on Demand in 2013 would have returned an investor >$2m by 2015, a similar investment in Teladoc would have risen to $900,000 between 2009 and 2015, and Doctor Care Anywhere in the UK is seeking an exit which will see investors crystalize a 400 percent return in the last four years alone.
As Michael Specter commented recently in the New Yorker, "The era of paternalistic medicine, where the doctor knew best and the patient felt lucky to have him, has ended." Telehealth is slowly but surely disrupting the healthcare sector, and investors are quite rightly starting to take notice.
As published on www.wamda.com, May 2017